The perfect tactile experience
Let your kids enjoy worry-free play
Mold, mash and make silly sculptures together with your kid using natural Eco-Dough by Eco-Kids! Grab a pack of this colorful dough if you can't make it in! Each pack comes with three molding doughs in primary colors and each tube contains 9 oz of dough. Age recommendation: for kids of 3 years and older.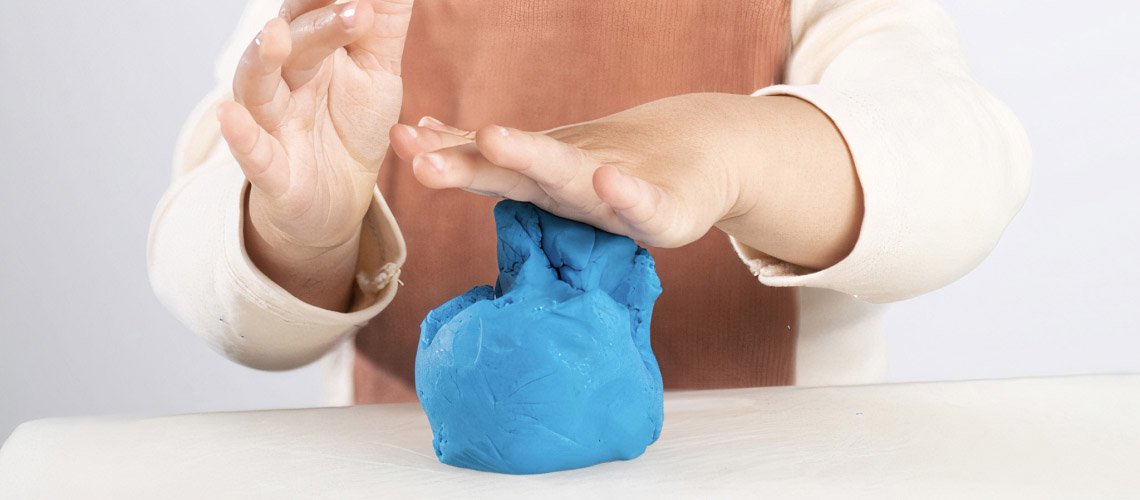 Discover the joy of Eco-Dough
It's super soft, pliable, and reusable
Handmade & natural
This vibrantly pigmented Eco-Dough is handmade in small batches using safe, natural, and non-toxic ingredients.
With addition of essential oils
Essential oils keep the dough soft and pliable and provide a light aroma. If dough dries out, add a little olive oil to make it good as new!
Safe ingredients
Made with non-GMO flour, salt, cream of tartar, soy oil, organic rosemary oil, vitamin E oil, water, citric acid, potassium sorbate, FDA-approved soy-based organic and inorganic pigments.
Made in the United States of America
Eco-Kids is a Maine-based company selling eco-friendly art materials and playdough made with natural ingredients.
Engage your children
This Eco-Dough pack by Eco-Kids provides hours of artistic exploration as well as engaging children with an opportunity to learn the basics of color theory by experimenting with mixing and blending the primary colors included in this assortment. It is a safe option for building, molding, and sculpting anything they can imagine!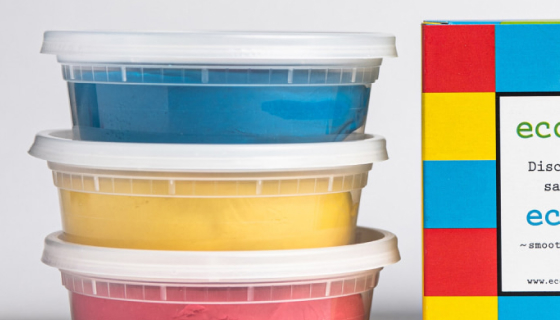 About eco-kids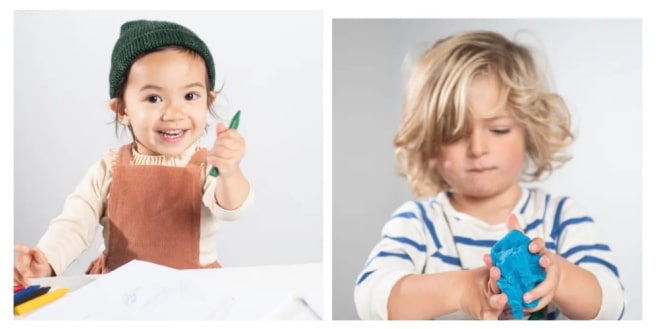 eco-kids started as a family run business that produces all natural art supplies. It began simply, as all good things do, with the molding dough recipe Cammie's mom made for her as a child. After incorporating natural ingredients into the recipe, the dough was transformed into eco-dough, rich in color, soft in texture, with a delicate aroma like no other. In 2008 Cammie and Kip began selling it at farmers markets. From there, Eco-kids evolved. This woman owned business lives by the mantra — creative play the natural way. Products are developed with this belief in mind. From using non-toxic, natural ingredients to the unique packaging, Eco-kids works with environmentally friendly companies from around the United States to bring you fresh ideas in the world of art supplies. The kids test and ensure the art supplies are fun to play with — after all, that's what it's all about.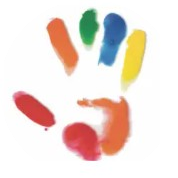 Designed In
Portland, Maine
Reviews
Our reviews are verified for authenticity
smells great. colorful . non toxic makes it worth paying more than the typical play doh

We love Eco Dough. Uses natural-based dyes instead of artificial ones and feels soft to the touch

This has to be the best play doh ever! So smooth and easy to squeeze. The texture is softer than the name brand at the store. Helps keep my sensory kiddo happy. I just wish you got more.

Very soft clay ! If you kids are 2 or under you will have to keep a close eye only because it crumbles a bit but honestly it's worth the money

I love this dough. It is really soft and fluffy (even more so than the name-brand dough) and easy for my toddler to mold. Another natural brand we tried was really crumbly, but this has stayed really soft and pliable. We've been using the same set for several months and other than having to throw away a few pieces that got left out overnight we haven't had any issues.

Great starter set of dough. Softer than other brands and easy to manipulate for younger children. I bought it to use during home occupational therapy sessions for my 15 month old. Would definitely purchase this brand over the typical brands because of the texture and ingredients. I do wish Eco-kids Toys made more sets including this dough.